OUR STORY
20 YEARS LOCAL & INDEPENDENT - WHERE IT ALL BEGAN
Back in 1998 things were very different. Mountain Biking was still in its infancy and many traditional bike shops were not doing a great job of serving this new breed of hardy mountain cyclists. Many existing bike shops labelled Mountain Biking as a passing fad and with no online retail, mail order usually meant protracted phone conversations followed by a very lengthy wait for delivery.
At the time Aberystwyth had one small bike shop that was sliding out of business and mountain bikers were dependent on a visiting market stall that was only open one afternoon per week. With very limited access to spare parts and with no reliable workshop locally, riders almost always had to attempt their own repairs.
Then a keen mountain bike racer, Joe Hayward, Summit's founder, saw that Aberystwyth could use a better bike shop. Joe had spent some time travelling, working, riding and racing on Canada's West coast around Vancouver, British Columbia. On these travels he saw the sport beginning to grow in Canada and recognised its potential for a parallel development in Wales.
Armed with a little experience (from helping out at bike stores in BC) and a frighteningly small amount of start-up capital he rented the premises of the town's old bike shop which had recently closed, then managed to persuade some good bike companies to get on board. Summit Cycles was born. Or if you'd rather have Joe's own version "It seemed like a better idea than getting a proper job".
The store first opened for business in October 1998 on a shoestring budget with tiny premises containing just a handful of great bikes. With cycling's renaissance still some way off the survival of the venture was far from certain. A sturdy combination of common-sense decisions, hard work and creativity mixed with a huge passion for bikes was required.
Although a lot has changed over the 20 years in business the principles that founded the store still remain in place; to offer honest, reliable, quality service and to stand by every product Summit Cycles sell, offering only brands and products that staff trust and would use themselves. All Summit's staff are enthusiastic riders themselves and this remains as important today as it was the day the store first opened. It's about knowing and understanding what delivers the best for customers, learned from experience, not marketing spiel.
The brands Summit sell don't change very often, the store has never been not big on fads but has always embraced positive change when it comes from the right place, to improve the ride not the bike company bottom line. Trek have been with us since day one, Santa Cruz 2002, Specialized since 2004 and these brands make up the mainstay of the bikes we sell today as they continue to deliver consistent innovation without gimmick.
On the way, the business has grown. Opening a store in Machynlleth (The Holey Trail) that was later superseded by a bigger one, Beics Brenin at the UK's first and best loved Trail Centre 'Coed y Brenin'. In 2015, the little shop at 65 North Parade, Aberystwyth expanded into neighboring premises, more than doubling it's size and allowing Summit to offer a bigger range of bikes, accessories and clothing than ever before. The shop gaining a large purpose built dedicated cycle workshop (the finest in Mid Wales) and added space for new services like custom bike fitting.
---
The First Class Stamp
OUR HISTORY IN POSTCARD FORM
Below is a selection of our promotional postcards from our 20 year history.
Credit for most of the design work goes to Ben Hayward of
thirtytwotrees.com
.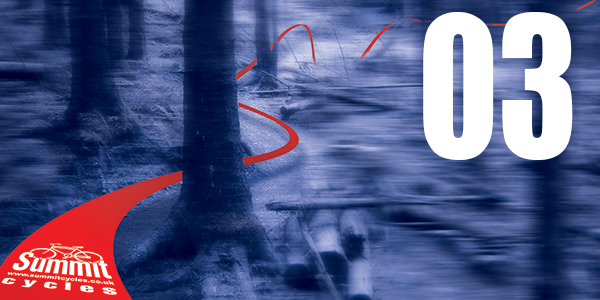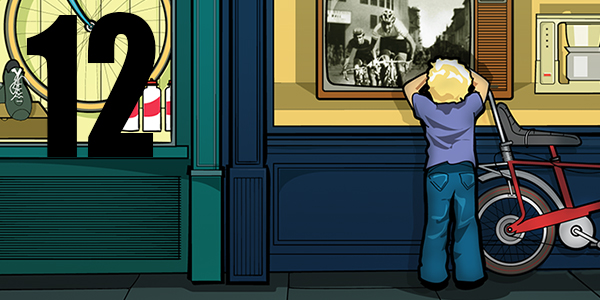 People
ITS NOT ABOUT THE BIKE
Summit has some great personalities woven into its history but these three people provided the backbone to our first 20 years in business.


Joe Hayward
Founder and boss of Summit, Joe has been a bike nut his entire life. We suspect that pretty much as soon as he found out he could move on 2 legs he worked out how to do it faster on 2 wheels. Formatively a successful MTB XC Racer, Joe reluctantly traded training miles for tax returns, seasonal preorder planning and stock control. Joe remains the driving force behind the Summit Cycles businesses and somehow still manages to ride more than most of us.
Heather Hayward
Chief Officer of HMS Summit, Heather keeps the ship on course and ensures Summit's records and accounts remain 'Bristol fashion'.
Heather shares the credit for Summit's progress, showing faith in the "crazy bike shop idea" long before most rational folk would have.


Jim Haddon
Jim joined Summit in 2002, about the time the business got it's first computer. Thankfully he's outlasted Windows 98, XP and even seen the arrival and departure of the shop fax machine. As all our customers will confirm, Jim's our go to for getting stuff done and there's not much he doesn't know about bikes. The day to day operation of the business is Jim's turf and he continues to skilfully apply his expertise as a store manager, keep wheels turning for our business and all it's customers.